Charleston's 75th annual Festival of Houses & Gardens is now underway
Just as warmer weather and blooming flowers trumpet the beginning of spring, the Historic Charleston Foundation's 75th Festival of Houses & Gardens welcomes visitors through April 9 in downtown Charleston. The event has traditionally been the nonprofit group's largest fundraiser since 1947. It offers glimpses into historic homes and gardens on the Charleston peninsula.
The festival is spread over three weeks with walking tours, lectures, and special events that highlight Charleston's history and culture.
The in-person ticket office will be open for sales and ticket pickup from 9 a.m. to 6 p.m. daily at Shop Historic Charleston at 108 Meeting St., where pop-up vendors, book signings, and other events are taking place.
For tickets and information, go to HistoricCharleston.org/festival or call 843-722-3405.
The Summerville Family YMCA Flowertown Festival returns for 2022
The Flowertown Festival is the Y's premiere fundraiser founded in 1973 to support health and wellness programs at the Y. Every spring, thousands of people visit Summerville to see nature's bounty awash in color, from the hot pink azaleas to the purple wisteria, to the delicate white dogwood. On this three-day weekend, festival-goers transcend this gracious Southern town to take in the flowers and hospitality and attend one of the largest arts and crafts festivals in the Southeast.
This event is free to attend and open to children and adults of all ages. Just remember to bring a bit of cash if you're interested in buying artwork, food, or anything else that this year's vendors have to offer. There couldn't be a better way to support your local community!
The event takes place from April 1 through April 3.
Mount Pleasant dining spot sold for $3.2M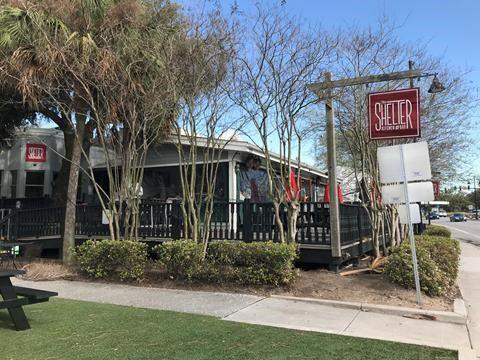 Ten years after opening, The Shelter Kitchen & Bar on Coleman Boulevard near Shem Creek has a new owner.
It's now under the portfolio of restaurant operations for business partners who own Charleston Sports Pub locations in the Lowcountry and Upstate as well as other dining venues. We can't wait to see what's to come next for this popular restaurant and local favorite!
$15M hotel slated for Goose Creek megadevelopment
A new SpringHill Suites Inn with 109 rooms, like this hotel at Ripley Point in Greenville, will be constructed later this year in the Carnes Crossroads development in Goose Creek in Berkeley County.
It is officially the biggest commercial real estate development in the history of Goose Creek.
Frampton Construction completes the Old Dominion Freight Line service center in Columbia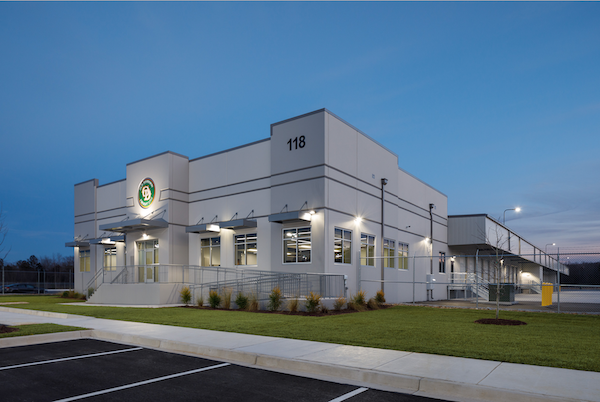 Frampton Construction Company, LLC, a full-service construction firm providing planning and design support, preconstruction, and construction services have finished work on a 63-door service center for Old Dominion Freight Line (ODFL) in Columbia, South Carolina. Built to a new design standard, the Columbia service center serves as a prototype for all future ODFL service center builds.
Situated on 20 acres, the new facility includes 28,000-square feet of dock space to accommodate up to 63 trucks and a 5,681-square foot office. The building envelope was formed by concrete panels using the tilt-up construction method.
The office portion of the service center features a driver check-in area, conference/training room, and staff office area. Some of the updated design elements include polished concrete floors, an open ceiling concept, and added depth to the front façade of the building.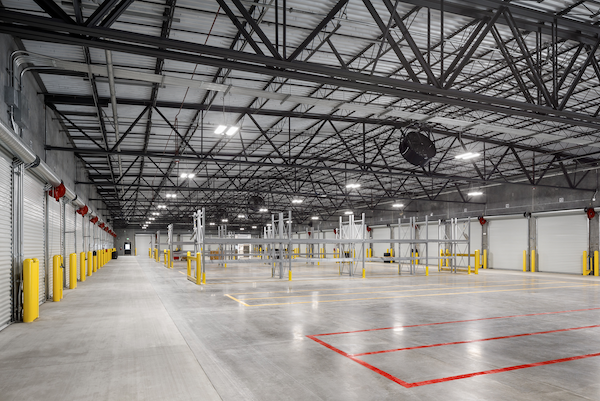 Keaton Green, vice president of Frampton Construction, commented, "Our goal with this project was to deliver our client's new vision and set a high bar for the construction of all future ODFL service centers. Our team was up to the challenge, and they produced an outcome we're all proud of."
Hoyt + Berenyi provided civil engineering services for the project, while David Mollenkopf Architect provided architectural design. Construction finished in December 2021, and the facility is now fully operational.
Charleston had an average sale-to-list ratio of 99.9% in 2021
A new report by Porch looked at the U.S. locations where homes sold the most above the asking price in 2021. To determine the locations where homes sold most above asking in 2021, researchers at Porch calculated the average sale-to-list percentage for 2021. In the event of a tie, the location with the higher percentage of homes that sold above asking was ranked higher. Researchers also included the percentage of homes selling in less than two weeks, the median sale price, and the year-over-year change in price.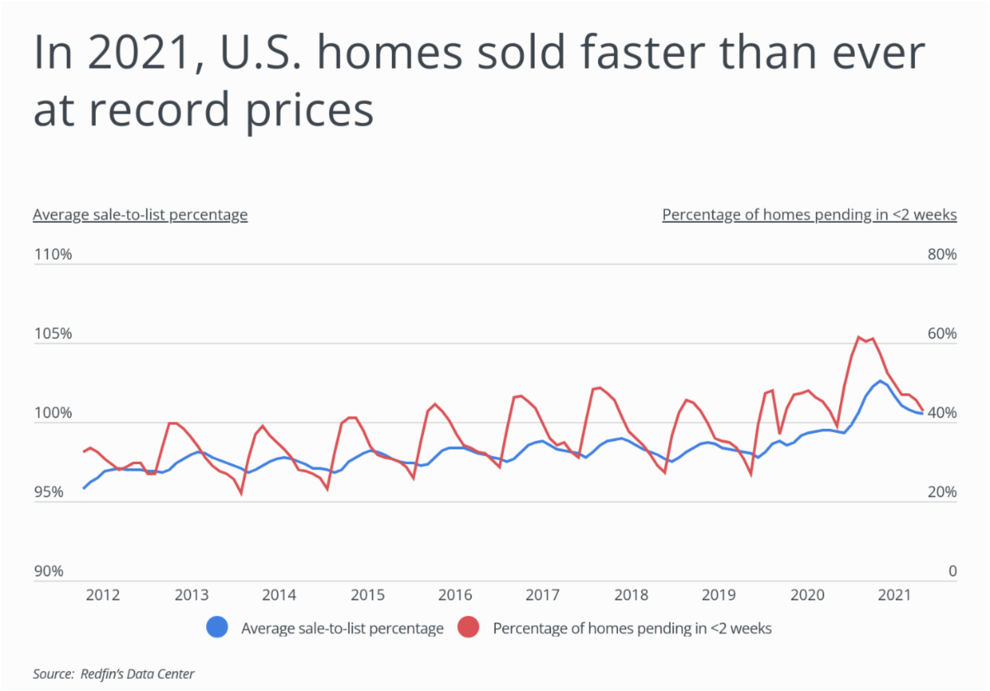 The analysis found that in the Charleston metro area, 35.2% of homes sold above the asking price in 2021, with an average sale-to-list percentage of 99.9%. Here is a summary of the data for the Charleston-North Charleston, SC metro area:
• Average sale-to-list percentage: 99.9%
• Percentage of homes that sold above asking: 35.2%
• Percentage of homes pending in <2 weeks: 17.5%
• Median sale price: $354,685
• YoY change in median sale price: +15.3%
For reference, here are the statistics for the entire United States:
• Average sale-to-list percentage: 101.2%
• Percentage of homes that sold above asking: 47.5%
• Percentage of homes pending in <2 weeks: 52.6%
• Median sale price: $371,847
• YoY change in median sale price: +17.0%
Source: Mike LaFirenza at Lattice News Wire
Want to share your real estate news or feature new hires to your real estate team? Email us at [email protected]