If this is your first time traveling to Denmark's capital, then you might be wondering just how many days in Copenhagen you will need to get a feel for the city and see the best of its sights.
Known as the city of fairytales and famous for being one of the happiest cities in the world, Copenhagen is filled with iconic attractions and cool experiences.
PSSST. Your travel medical insurance can now cover COVID-19!
If you grab SafetyWing Nomad Insurance, it'll be covered just like other illnesses. I've been using it since 2019 and I can assure you it's the perfect solution for nomads like you and me.
Charming and cozy, it is also a mecca for food lovers, boasting some of Scandinavia's very best restaurants serving everything from traditional to New Nordic cuisine.
Well, it is definitely possible to spend just two days in Copenhagen and experience quite a few of its attractions. But you would need to be prepared to do your sightseeing at a pretty fast pace, with not much time to spare for relaxation! 
If, on the other hand, you are looking for a more laid-back break, then plan to spend 3 or 4 nights in the city instead. Not only will this give you time to see more of its highlights, but it will also allow you to sit back every once in a while and just soak up the atmosphere!
But there are a few other things to think about before making the final decision about the length of your stay.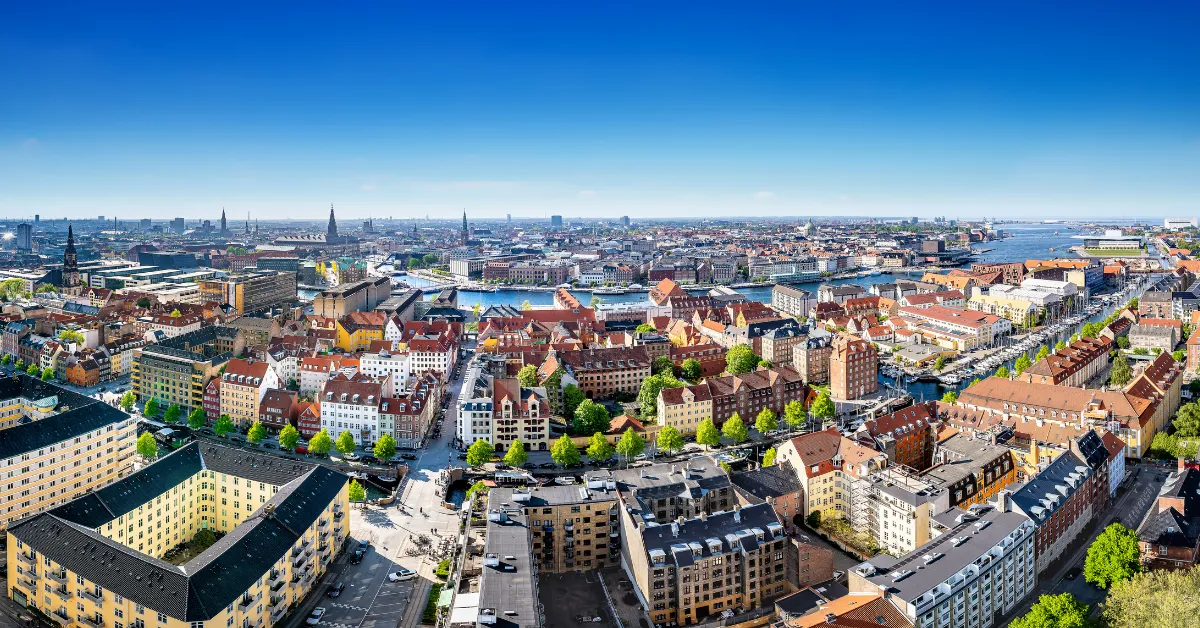 How To Choose How Long To Stay In Copenhagen
In this guide to planning how many days for Copenhagen you will need, I've included all the main factors to consider. You'll also find my suggestions for the city's best activities and attractions. 
In addition, I've recommended how much time to set aside for each so that you can put together a workable itinerary for your visit.
To help you figure out exactly how long you'll need in Copenhagen, make a list of the things you want to do in Copenhagen, and consider the time of arrival and departure. Then, look at the distance between places to keep it realistic.
At the end of this exercise, you'll know how many days in Copenhagen you'll need.
Time Of Arrival, Hotel Check-In Time, And Time Of Departure
If you arrive in Copenhagen after lunchtime, you really won't have very much time that day for sightseeing. Similarly, an early departure time on your last day will limit just how much you can do before you leave. 
So be sure to factor in your arrival and departure times in your plans. You might need to add an extra night to compensate for a short first or last day.
Many travelers love booking a private transfer from the airport to save time on arrival. It's a good option especially if you've never been there before and want to make sure to have a smooth arrival.
Next, think about what you will do with your luggage.
There might be a gap between the times you check-in or out of your accommodation and when you actually arrive in or leave the city. Sightseeing with your bags in tow is not much fun!
Your hotel or accommodation provider will usually be happy to store them for you. But don't just assume this is the case – be sure to check in advance. 
If it turns out that you are expected to make your own arrangements for your luggage, then you have lots of options to choose from. 
There are plenty of private companies offering this service all over the city. You can book and pay for your spot online, which is convenient and also guarantees you space even at the city's busiest times. 
Alternatively, there are lockers beside Parkeringshus 4 (P4) in Copenhagen Airport and next to the exit for Istedgade street at Copenhagen Central Station. 
A fun option is to visit Segway Tours Copenhagen in the city center. You can leave your bags with them then rent one of their bikes or enjoy a Segway tour luggage-free!
Activities In Copenhagen
Make sure before you arrive that you know exactly which attractions you plan to visit in Copenhagen and how long you will need for each one (my guide below will help with this).
Don't forget to allow extra time for queuing, particularly in July and August when the city can be very busy. You will also need to factor in time for traveling from one activity to another.
Note that many travelers prefer to book tours and activities in advance to skip the queue and make the most of their vacations.
Pace Of Activities
PSSST. Want to get FREE accommodation in exchange for work?
If you're traveling on a budget or want to save and extend your trip, this could be exactly what you're looking for. Worldpackers is a platform that connects travelers like you with hosts. It's just like volunteer work –exchange your skills for free accommodation. SAVE $10 using my discount code. Learn more about how it works here.
When deciding how many days in Copenhagen is enough, be realistic about how much you can comfortably fit into each day. If you are happy being constantly on the go then it makes sense to squeeze in as much as possible.
But if you are the type of person who prefers a relaxed pace – and enjoys nothing more than a leisurely coffee whilst watching the world go by – then it is important to take that into account.
It's worth staying for an extra night if it makes the difference between a stressful visit and a restful one! 
Transportation
Copenhagen's public transport system is one of the best in the world, so getting around is easy! What's more, the distances between places are pretty small, so you can cover a lot of ground very quickly. You can get access to public transportation with the City Card.
Among your options are reliable and inexpensive buses, trains, ferries, and boats.
I recommend taking a ride on the harbor bus, which runs in both directions from Teglholm in the south to Refshaleøen in the north. It costs the same as any other bus but is a great way to see Copenhagen from the water.
If you prefer a bit more independence, then you can rent bikes, electric bikes, and electric scooters at multiple locations city-wide.
What To Do In Copenhagen
Here are my suggestions for the best of Copenhagen's activities and attractions. I've also recommended roughly how long you'll need to set aside for each one.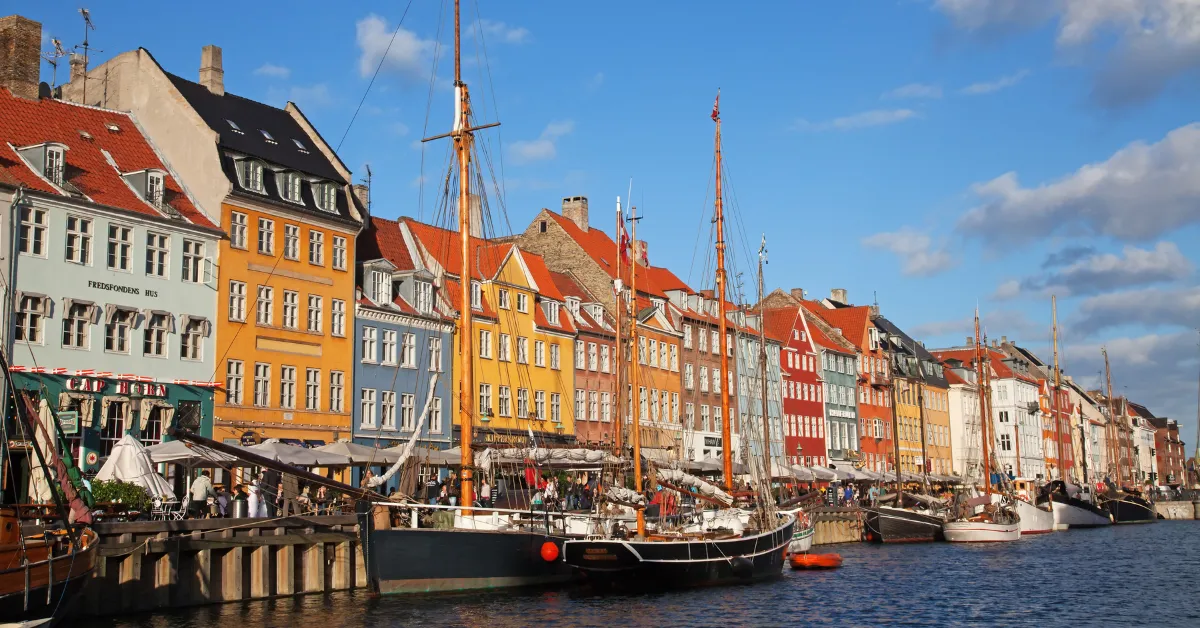 Enjoy The White Knuckle Rides At Tivoli Gardens
There really is something for everyone at the magical Tivoli Gardens, which combines the thrills of a theme park with beautiful scenery, lush vegetation, and unique architecture.
It is simply spectacular at night when it is illuminated by thousands of lights and looks like something straight from a fairytale!
The rides themselves are very diverse too, from the wooden rollercoaster built in 1914 to the death-defying Vertigo ride, that turns you upside down at 100 km/h (62 mph)!
Look out for special tickets that give you skip-the-line privileges!
Suggested time: Minimum of 3 hours
Take A Hop-On Hop-Off Bus Tour
A Hop-On Hop-Off Bus Tour is the very best way to see Copenhagen at your own pace. 
The bus itself is a double-decker – offering panoramic views from the top – and your ticket lasts you for 3 days. A pre-recorded commentary is offered in 11 different languages and the route passes through 30 different stops. 
You can hop on or off at any spot you choose along the way, with the bus passing the Little Mermaid statue, Rosenborg Castle, Tivoli Gardens, the Carlsberg Brewery, and more. 
Your ticket also includes free Wi-Fi on all buses and a free map of the city.
Suggested time: Tickets last for 3 days
See Royal Castles On The Roskilde, Frederiksborg, And Kronborg Day Tour
A great way to learn more about Denmark's history, this scenic tour takes in Frederiksborg Castle in Hillerød, Shakespeare's Elsinore at Kronborg Castle, and the burial sites of Danish kings and queens at Roskilde Cathedral.
You will also visit the Viking Ship Museum where you will see some old Viking ships along with beautifully reconstructed models.
Tour groups are small so the atmosphere is very personal and your minibus driver will tell you all you need to know about the fascinating history of the places you visit.
Suggested time: 8.5 hours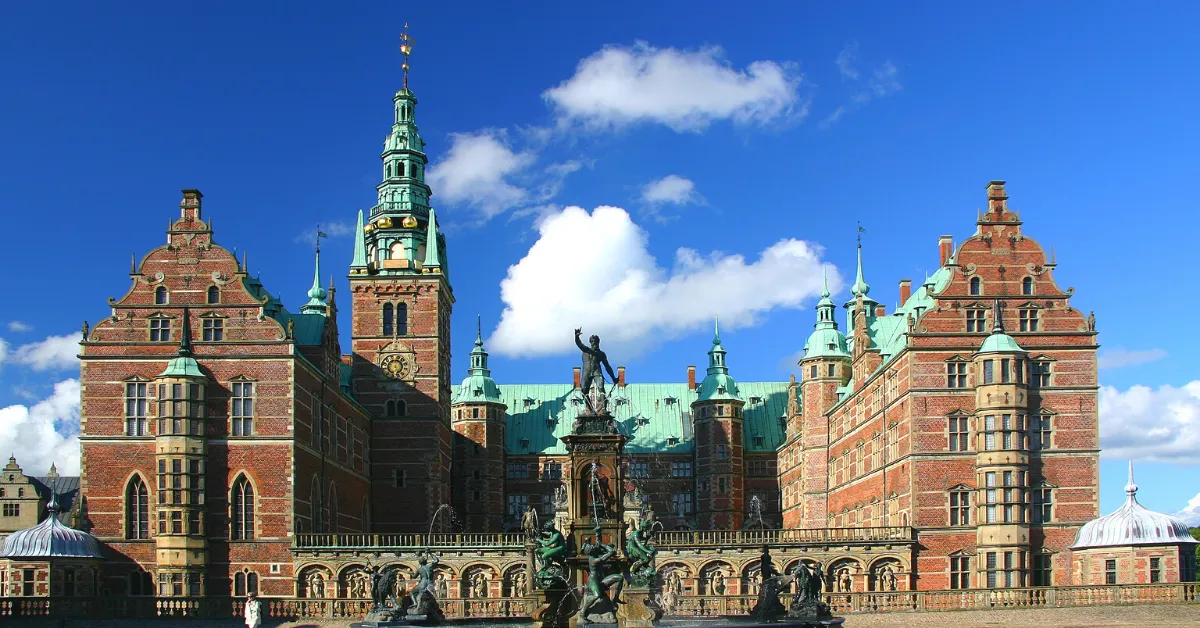 Meet The Vikings At The National Museum Of Denmark
This is Denmark's best historic museum, exhibiting everything from Viking treasure and Egyptian mummies to Renaissance-period art and contemporary life.
The 'Meet the Vikings' exhibition is fascinating and you can see how Queen Tove may have looked, along with more ordinary folk like housewives and peasants at the time. 
There are some exceptional national treasures here, including the Bronze Age Egtved Girl, along with the Sun Chariot which is more than 3,000 years old. 
You can choose to take a self-guided tour, or there are guided tours available in English during July, August, and September.
Suggested time: 2 to 3 hours
Brave The Slopes At CopenHill
Constructed on top of a power plant in the very center of the city, CopenHill is a year-round ski adventure that offers visitors a very unique experience!
The slope itself uses an environmentally friendly plastic surface that feels as close to skiing on real snow as you can get and the 85m (279ft) height of the rooftop gives you exceptional views across the city.
This is definitely a family attraction, with advanced and beginner slopes, plus a slalom course, a freestyle park, and a children's area.
Suggested time: 1 to 3 hours
Stop For Lunch At Torvehallerne
Located beside Nørreport Station, this bustling food hall is filled with local produce, fresh fish, and Danish delicacies. 
You can find something delicious to take home with you as a memento of your trip or take a seat at one of the many sit-down stalls and enjoy a fabulously fresh lunch. 
Be sure to stop at Summerbird – this is Denmark's best chocolatier, well-known for the exceptionally high quality of its chocolates and truffles!
Suggested time: 2 hours
Final Thoughts On Copenhagen Getaways
So how many days do you need in Copenhagen to see all the best of its sights and experience the many activities on offer?
I hope this guide has helped you reach a decision and that you enjoy every moment of your time in Denmark's warm and welcoming capital city.
Here is some additional inspiration for traveling around Northern Europe: