Sailing on a Bermuda Cruise? What are some Bermuda cruise tips you should know? 
Cruising to Bermuda is one of the best ways to visit and experience this wonderful island. As a popular cruise destination, Bermuda offers all sorts of activities and things to do, from soaking up its beautiful pink sand beaches to its rich history and culture. And with so many cruises to choose from, it's easy to find one that fits your budget and travel style.
We recently cruised to Bermuda on the Norwegian Joy from New York City. And wow, did it surprise us! In the most amazing way. Bermuda quickly became one of our favorite cruise ports. Hands down. And we think you'll love it too!
We want to share the Bermuda cruise tips we learned during our cruise's planning stages.
First, be sure to pack your sunblock and swimsuit. With an average temperature of 82 degrees Fahrenheit, it's sure to be sunny and beautiful during your Bermuda cruise vacation. But that sun is powerful! You also won't be able to resist that gorgeous blue water all over Bermuda. You'll want to have that on while out exploring because you won't be able to resist jumping right in any given opportunity.
Next, be sure to try some of the local cuisines. Bermuda is known for its freshly caught seafood, so be sure to sample some delicious dishes they offer. We had the most amazing rockfish plate at Wahoos in St. George.
Finally, don't forget to enjoy some of Bermuda's signature rum swizzles. Made with dark rum, lemon juice, orange juice, and angostura bitters, these delicious cocktails are the perfect way to relax and enjoy the island vibe.
Disclosure: This post may contain affiliate links. If you decide to make a purchase from one of those links, we may get a commission at no extra cost to you. We appreciate your support.
In this article, we'll be diving into some other Bermuda cruise tips to help make your Bermuda cruise vacation the best it can be!
Bermuda Cruise Tips
What do I need for a cruise to Bermuda?
To cruise to Bermuda, you'll need a valid passport, to be fully vaccinated for Covid, an approved Bermuda Travel Authorization, and a negative Covid test.
Tip# 1: You Must Be Fully Vaccinated for Covid
Bermuda requires that visitors ages 12 and up have the Covid vaccination. Depending on the cruise line, you may be allowed on the ship with a negative covid test, but you won't be allowed to get off in Bermuda.
Do not start planning a trip to Bermuda without being fully vaccinated. And you will need to be tested before embarkation.
Have a medical exemption? Read more here.
This leads us to the Bermuda Travel Authorization.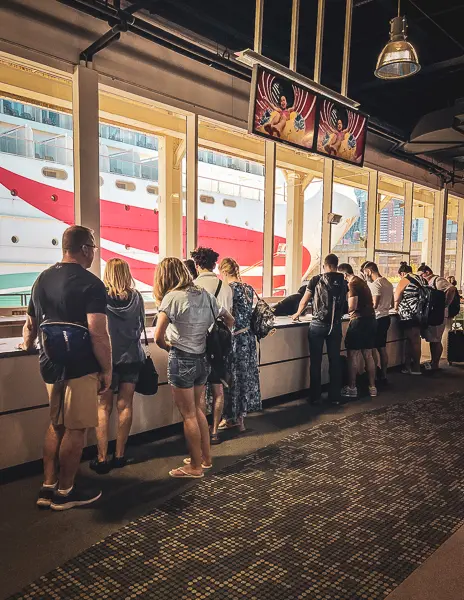 Tip# 2: Submit a Bermuda Travel Authorization
Before the pandemic, you did not have to submit a Bermuda Travel Authorization. Everyone who cruises or flies in MUST submit a Bermuda Travel Authorization. You can not cruise there without an approved BTA.
The cost of this application is $40 per person.
The Bermuda Travel Authorization is an online application you will need to fill out. Bermuda is very strict with its entry requirements. You must be vaccinated and have a negative Covid test before embarkation.
You can start filling out and submitting your travel authorization 30 days from your cruise date. You will need:
Passport details
a copy of your vaccination card to upload with your travel authorization
You do not need to upload a negative Covid-19 to your travel authorization anymore. You WILL have to take a PCR, LAMP, or TMA test up to 4 days before embarkation or a supervised Antigen test up to 2 days before embarkation date.
You can find the travel authorization application and instructions directly from the Bermuda government: here.
Tip# 3: Covid Testing
You can make an appointment at urgent care or testing facility for an Antigen or PCR test. But we've come a long way since, you can easily take an antigen test at home up to 2 days before embarkation.
You can order in advance an at-home supervised Antigen test at eMed or Optum. Note that these tests require a medical professional to observe you taking the test over a video call. It's super easy to use, and the results are emailed to you in 15 minutes. 
Print the negative test results with you, as they will verify them along with your approved Bermuda Travel Authorization.
10 Topmost Things to Do in Bermuda
If you're looking for things to do in Bermuda, look no further! We've got the top 10 activities and attractions that you won't want to miss while in Bermuda, including must-eats.
Tip# 4: Bring Face Masks
Bermuda requires you to wear face masks inside government buildings and on public transportation. Sometimes, you will come across an establishment that asks you wear them.
This means that when you step inside the cruise terminal in Bermuda port. They require you to have your mask, even if it's just to step 5 feet to the other side until you are outside and can remove your face masks again.
You will find that you won't need face masks everywhere, but best to have one on you for when you do need one.
Tip# 5: Book an Electric Vehicle Early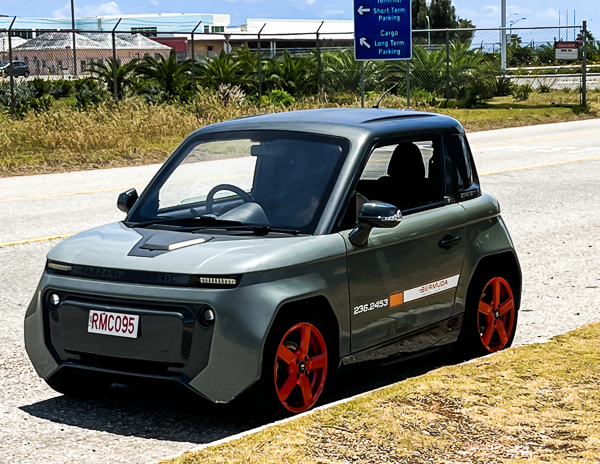 If you plan to book an electric vehicle to get around the island, do that early. There are no regular car rentals in Bermuda for visitors, and only electric vehicles or scooters are allowed. There is only so much inventory.
Royal Naval Dockyard has one electric car rental location, Bermuda Rental Car (Oleander Cycles), that you can pick up from. Otherwise, you'll have to take a ferry or taxi to either St. George or Hamilton to pick up from another location.
Tip# 6: Take advantage of the Mini-Bus Shuttles & Public Transporation
Bermuda has a great public transportation system, including shuttles, taxis, ferries, and buses. You can easily get around without renting a car or scooter.
The Mini-Bus shuttles outside the Royal Dockyard are a great way to get to Horseshoe Bay and back for $7 per person (each way).
If you plan to use the public buses, buy a daily bus pass, it includes ferries too.
Note, if you are traveling on the Norwegian Cruise Line, they offer a free ferry service from Royal Naval Dockyard to St. George.
Tip# 7: You Can Come and Go From the Cruise Ship As You Please
Can you come and go from a Bermuda cruise as you please? YES!
Most Bermuda cruises are docked overnight for a day or two. This means the gangway is always open from when the ship docks until sailaway.
So if you're wondering if there is a curfew in Bermuda or if you must be back on the ship by a certain time, there is not. You can come and go as you please. We just want to make that clear as we frequently hear this question.
Bermuda Cruise Tip: Go ahead and start making reservations for dinner or book that evening tour. Just don't book anything for the night of your departure date from Bermuda. Usually, the cruise will sail from the port in the early afternoon.
Tour Idea Options:
Bermuda Sunset Cocktail Cruise [book here]
Cruising to Bermuda: 10 Reasons You Should
If you're on the fence about cruising to Bermuda, check out these ten reasons why a Bermuda cruise is a great idea. From the pink sand beaches and crystal clear waters to the world-class shopping and delicious food, there are plenty of reasons to sail away to Bermuda.
Tip# 8: At Horseshoe Bay, Explore the Coves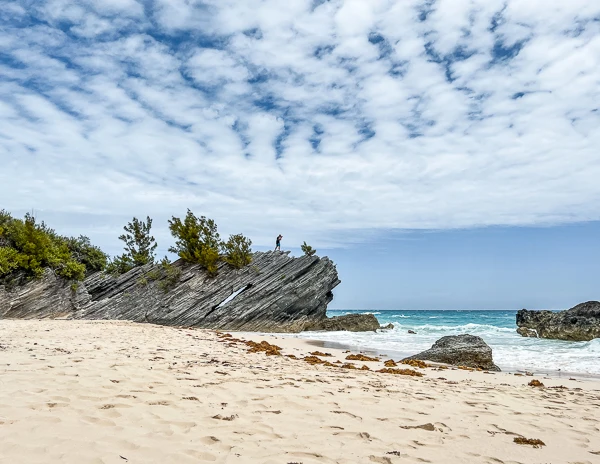 Horseshoe Bay is Bermuda's most popular beach for visitors. It's a stunning pink sand beach with amazing turquoise waters and vistas. It can't be denied.
However, there is much more to explore at Horseshoe Bay than sitting down all day in one spot. Get there early! Walk East past the cliffs and into the coves for gorgeous views and quieter areas to relax. During low tide, you can walk all the way to Jobson's Cove if you like.
You can also start at Jobson's Cove and walk to Horsehoe Bay.
Tip: Make sure you have a pair of water shoes with rubber soles. Make sure to check out our beach packing list.
Tip# 9: First Timers – Book a Tour of the Island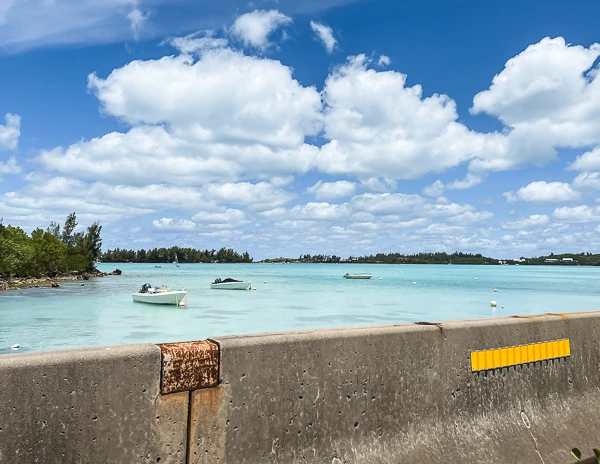 One Bermuda cruise tip we wished we had taken was taking an island tour as a first-time visitor. So, if this is your first time in Bermuda, we recommend you book a tour of the island. You can book a group tour in advance, hire a private driver or negotiate an island tour with a taxi driver upon arrival.
While we did an island tour with our electric vehicle on our own, we wish we had booked a tour with a guide. However, the taxi drivers we hired for quick transportation from a & b were informative and offered great tips.
Tour Option Idea:
Island Wrap Around Tour of Bermuda [book here]
Bermuda Hidden Gems Summer Excursion [book here]
Tip# 10: Bermuda is Expensive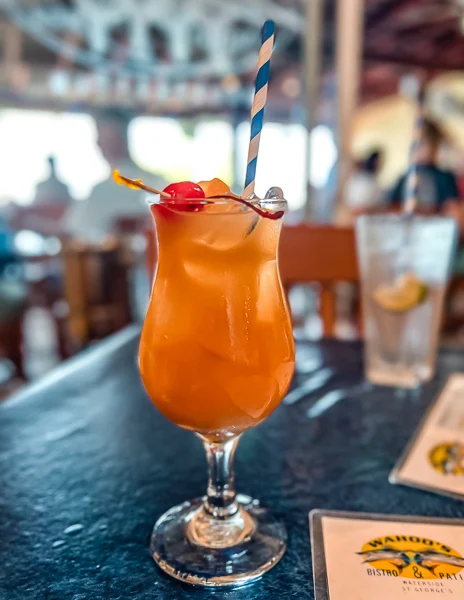 Bermuda is an expensive destination. From the food to the activities, it all adds up. But there are a few things you can do to save money.
Consider having lunch while you're enjoying your day in Bermuda, then having dinner back on the cruise ship since it is included.
If you're spending the day at the beach, find a way to stop at a market or general store on the way there. Pick up a few water bottles and snacks to add to a collapsible cooler as the drinks are highly priced at the beaches.
Look for free activities Bermuda offers, including hiking and biking trails, public parks, and open-air markets. With a little research and planning, you can find plenty of ways to save money.
122 Quick & Helpful Cruise Tips
We've gathered 122 of our top cruise tips and cruise hacks to help make your planning process smoother and your cruising experience even more fabulous.
We hope these tips help you plan a fantastic Bermuda cruise. We hope our Bermuda cruise tips have helped you with the planning process.
Have you been to Bermuda? What Bermuda cruise tips would you add to this list? Let us know in the comments below!
Don't forget to share the love on Pinterest: